Geography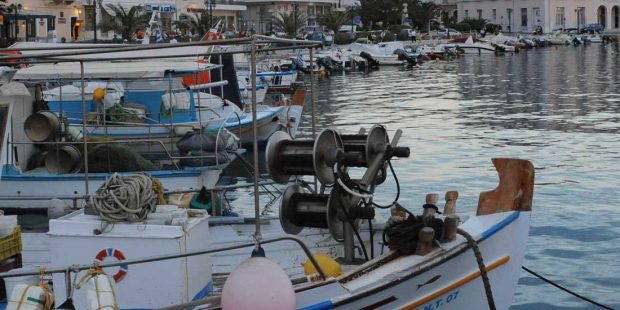 Welcoming sand-beaches in the South, steep rocks in the North, stonewalls supporting the land on the dry slopes, strange relief/shapes on granite boulders, beautiful villages with a view on the Aegean and a plain at the picturesque inner island surrounded by high hills around 700m altitude (Tsiknias 725m – Exomvourgo 6­­40m): Tinos is the third biggest island of Cyclades (197km2).
All 52 villages and the city host around 10.000 inhabitants, forming one single municipality (of Tinos), people, though, prefer to continue use the traditional geographic separation that divides the island in four parts:
– The Town of Tinos (Chora) including the nearby settlements and beaches
– The Pano Meri (the upper lands) including the mountain villages at the east, and the beaches at the north-east
– The Kato Meri (the lower lands) including the plain villages of the inner island and the north beaches
– The Exo Meri (the outer lands) including the villages and beaches at the west.
Only 2 hours with the fast ferry from Rafina, at a breath distance from Andros, Syros, Delos, Mykonos, Naxos, Paros and Antiparos and with very good ship connection with most Aegean islands, Tinos is by nature and position the perfect destination for exploring the Aegean sea.